Get Your Hyundai Sonata Auto Repair Estimates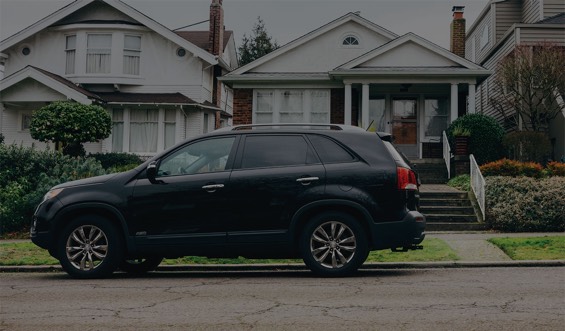 Hyundai Sonata Auto Repair at Home or Office
When your Hyundai Sonata needs service or repair, you need professional auto repair estimates and a skilled mobile mechanic so you can get back to navigating the city streets. Wrench mobile mechanics pride themselves on providing quality Hyundai Sonata auto repair wherever and whenever you need. We come to you at your home or office and service or repair your Hyundai Sonata at the fair and accurate quote we provide. Whether your car sees regular usage in the typical stop-and-go of city traffic or spends long hours on the highway, the Wrench team is trained in Hyundai Sonata repair and service, and can get the job done when and where you need them the most.
Why Choose a Hyundai Sonata Mobile Mechanic
Your Hyundai Sonata's acceleration rate and overall power output make it ideal for tight streets and average stop-and-go traffic, but at times breakdowns happen. In today's busy times, unfortunately it is most likely to happen when you need to be somewhere quickly. The Wrench team understands the engineering behind the Hyundai Sonata's hybrid engine, and they have the tools to deal with both the electric and gas components of the car. Wrench mechanics are armed with a knowledge of the hybrid plug-in eco-friendly engines so drivers stuck on the road and unsure why their car just won't start, won't have to worry. Help is on the way, and a qualified mobile mechanic is prepared to do the job. This is why the Wrench repair team is indispensable.
What to Expect From a Hyundai Sonata Service Appointment
Should the hybrid engine falter on the road or in an emergency situation, the people at Wrench will be ready to get things back in working order. Once you contact Wrench, they will provide a fair estimate. A Wrench mobile mechanic will then bring the shop to you - at your home or office - complete your repairs or service while you go about your day. You and your family rely on your Hyundai Sonata, and breakdowns can be disruptive. Getting the car working again can instantly become your top priority. The Wrench team understands how important your car is to you, and on-site repair service can help to get your day back in order fast.
The Wrench team knows your Hyundai Sonata. When they arrive to service or repair your car they are able to do the work at the price that was quoted. If you're not sure what is wrong with your Hyundai Sonata, call Wrench and schedule a diagnostic appointment. Wrench is committed to give drivers a sense of security and a realistic idea of what needs to be done to fix their Hyundai Sonata and what they should expect to pay. Contact Wrench today and they will give you a fair quote and reach you when you need it most.
Average Cost of Repairs on the Hyundai Sonata
Check out this repair and cost table to find out how much repairs on your Hyundai Sonata might cost.
| Service | Vehicle | Estimated Price |
| --- | --- | --- |
| Front Brake Repair | 2015 Hyundai Sonata | $180 |
| Alternator Replacement | 2007 Hyundai Sonata | $515 |
| Spark Plugs Replacement | 2012 Hyundai Sonata | $342 |
| Starter Replacement | 2005 Hyundai Sonata | $360 |
| Water Pump Replacement | 2010 Hyundai Sonata | $475 |
| A/C Recharge | 2014 Hyundai Sonata | $150 |
---
Auto Repairs for Popular Vehicles