Get Your Jeep Grand Cherokee Auto Repair Estimates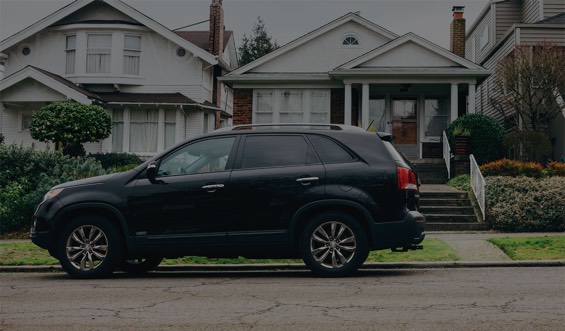 Jeep Grand Cherokee Auto Repair at Home or Office
Life can be crazy, but Jeep Grand Cherokee auto repair estimates from Wrench can be simple and straightforward. When you choose a Jeep Grand Cherokee mobile mechanic, a top-quality professional will come to you and work in your home or office, freeing you from the hassle of scheduling an appointment with a garage for your Jeep Grand Cherokee auto repair. Wrench gets rid of the guesswork by sending you a Jeep Grand Cherokee mobile mechanic and providing you with auto repair estimates when you need them.
Life is busy and often hectic. If you take your Jeep Grand Cherokee to a mechanic, you have to schedule it into your already packed day, drop the car off, use a loaner car or arrange transportation, then spend at least a day, if you're lucky, without your trusted vehicle. Even if you can handle the diagnostics and repairs yourself, the work can eat up an entire day, taking you away from what matters most. Instead, let a Jeep Grand Cherokee mobile mechanic handle the repairs at your home or your office. Outsourcing this task to a qualified professional leaves you more time for the things that really matter, such as your family, career, or hobbies.
Choosing Wrench as your Jeep Grand Cherokee auto repair service means you get highly trained technicians using quality parts to ensure that you get the best service available. With our technicians, you can be confident your car will be safe to drive home, to the office, or on any adventure calling your name.
What to Expect from a Jeep Grand Cherokee Service Appointment
Wrench mechanics are professional and friendly, giving you the customer service you expect, whether you need a simple tune-up or a major repair. When you use a Wrench mobile mechanic, you're getting a professional mechanic. We perform a background check and vetted the reliability of all our employees before we let them carry our name. Our mobile mechanics will assess the problem with your Jeep Grand Cherokee quickly, and Wrench will give you an accurate quote so there aren't any surprises when the job is done. If the assessment and quote meet your satisfaction, our technicians can continue with the repair.
Booking a service appointment for your Jeep Grand Cherokee is easy and efficient. Let us know whether you want us to come to your home or work, give us the address, and our technicians will be there to work on your car in your driveway or parking spot. Many problems do not require the specialized equipment of a mechanic's garage, so you won't have to deal with scheduling drop-off and pick-up times for your vehicle.
Average Cost of Repairs
At Wrench, we have a transparent pricing policy: You pay only the price we quote. The exact cost of repairs varies depending on the work needed, so to give you an idea of how much to budget for your Jeep Grand Cherokee repair, here's a table of repair types and average costs:
| Service | Vehicle | Estimated Price |
| --- | --- | --- |
| Front Brake Repair | 2015 Jeep Grand Cherokee | $325 |
| Alternator Replacement | 2007 Jeep Grand Cherokee | $499 |
| Spark Plugs Replacement | 2012 Jeep Grand Cherokee | $399 |
| Starter Replacement | 2005 Jeep Grand Cherokee | $270 |
| Water Pump Replacement | 2010 Jeep Grand Cherokee | $399 |
| A/C Recharge | 2014 Jeep Grand Cherokee | $175 |
---
Auto Repairs for Popular Vehicles