Get Your Kia Rio Auto Repair Estimates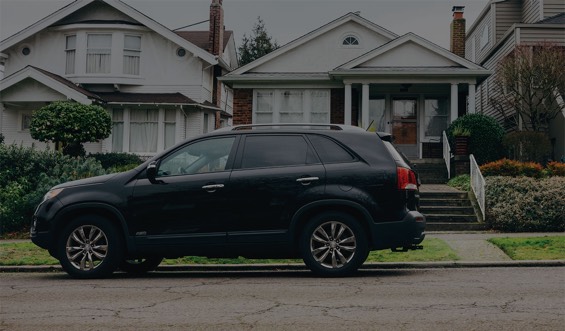 Kia Rio Auto Repair at Home or Office
Let Wrench help you take the guesswork out of your Kia Rio auto repair estimates. Every vehicle requires maintenance and repair from time to time. We at Wrench understand how important your time is to you. We want to make life's little inconveniences less of a chore, so we come to you at your home or office. Wrench provides accurate and competitive Kia Rio auto repair estimates, and our Kia Rio mobile mechanics can perform a diagnostic test to find the source of the problem when needed.
Why Choose a Kia Rio Mobile Mechanic
When your car is broken down, everything in life can be more difficult. Attempting to get to work on time can be a struggle when you're dependent on public transportation or a car service. Your responsibilities don't stop simply because the radiator is busted in your Kia Rio. Let our highly skilled mechanics come to your home or office to quickly resolve your transportation problem.
Using a mobile mechanic means you don't have to worry about forking up your hard-earned cash to get your Kia Rio towed to a shop. Wrench gives you the freedom to continue with your routine while your car is repaired. We understand how important it is to have reliable transportation, and the mobile mechanics at Wrench want you to rely on them for all of your auto repairs.
What to Expect from a Kia Rio Service Appointment
If you're uncertain what is wrong with your Kia Rio, our mobile mechanics will perform a diagnostic test to find the source of the issue. Our well-trained mechanics go through comprehensive background checks before we approve their positions with Wrench. We understand how important it is to have a mobile mechanic and auto repair service you trust.
Our mobile mechanics will evaluate the condition of your car, and Wrench will provide you with an accurate estimate for your auto repairs without any surprises. Wrench mobile mechanics make their way to your home or office. All you have to do is let us know where your Kia Rio is parked and how to obtain the key.
Average Cost of Repairs
We are committed to providing our customers with a fair pricing policy. Wrench will provide you with an itemized receipt of costs, including any needed parts, before beginning any repairs. Wrench offers a comprehensive list of the average costs of repairs for Kia Rio owners.
The weekend is never as long as we need it to be. Free up your Saturday for a day at the gym, lifting weights with your friends or going to a basketball game to cheer on your team. Save yourself the hassle of repairing your Kia Rio by calling a Mobile Mechanic from Wrench with no worries about hidden costs or unnecessary time delay.
At Wrench, we strive to keep you on the road without emptying your wallet or wasting any of your precious time. Wrench's mobile mechanic's will repair your Kia Rio while you enjoy your daily life.
| Service | Vehicle | Estimated Price |
| --- | --- | --- |
| Front Brake Repair | 2015 Kia Rio | $265 |
| Alternator Replacement | 2007 Kia Rio | $450 |
| Spark Plugs Replacement | 2012 Kia Rio | $170 |
| Starter Replacement | 2005 Kia Rio | $515 |
| Water Pump Replacement | 2010 Kia Rio | $450 |
| A/C Recharge | 2014 Kia Rio | $150 |
---
Auto Repairs for Popular Vehicles