Get Your Kia Soul Auto Repair Estimates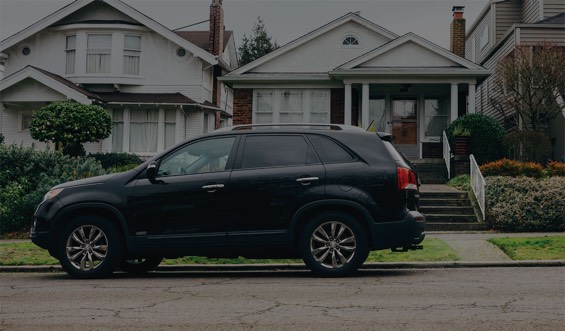 Kia Soul Auto Repair at Home or Office
Your Kia Soul is the soul of your driving life, so when it needs attention, whether a tune-up or a repair, trusting Wrench for an auto repair estimate and doing the work will get you back in the driver's seat. With a highly trained Kia Soul mobile mechanic, you don't have to worry about scheduling repairs and tune-ups at a shop. Wrench will send highly trained mobile mechanics to you, whether you are at home or at work.
Why Choose a Kia Soul Mobile Mechanic
Your time is valuable and there is probably something more important requiring your attention. A Kia Soul mobile mechanic can free you up for those other, more important issues by handling your Kia Soul's repairs and tune-ups. Maybe you need to be at the office, working on closing a deal or a big project. Maybe you promised your family time with them. Even if you have the skills needed for the tune-up or repairs, diagnosing the issues, buying parts and doing the repairs yourself will take you away from what matters most. Allowing a Kia Soul mobile mechanic to take your car off of your "to-do" list will not only give you back your valuable time, but will give you the repairs needed to make your Kia Soul safe when you slide behind the wheel again.
Wrench will provide you with a highly trained mobile mechanic who has passed our rigorous background check and vetting process so you will get quality service from a mechanic you can trust. Our mechanics use quality parts for your repairs and tune-ups, making your Kia Soul reliable once it's back on the road.
What to expect from a Kia Soul Service Appointment
Our mobile technicians are always professional and friendly, giving your Kia Soul the attention it deserves, whether the repairs are extensive or just a routine tune-up. You can count on our mobile mechanics to do the job right. If you aren't sure what your Kia Soul needs, our mobile mechanics can quickly perform a diagnostic check and assess the problem. Wrench can then provide you with a reliable quote on the cost of repairs, so there are no surprises.
Home or office, you choose where you want our Kia Soul technicians to come. Simply provide us an address and they will be there to work on your car in your driveway or in your parking space at the office, meaning you don't have to spend your time scheduling a drop off with a shop, arranging transportation and then scheduling to pick your Kia Soul up again. It's done right where you are, giving you more time.
Average Cost of Repairs
Wrench is committed to transparent pricing and will quote you a price that is the price you pay. The exact cost of repairs vary, depending on the work your Kia Soul needs, so here is a chart of how much you can expect to pay for Kia Soul auto repairs types and costs:
| Service | Vehicle | Estimated Price |
| --- | --- | --- |
| Front Brake Repair | 2015 Kia Soul | $190 |
| Alternator Replacement | 2010 Kia Soul | $485 |
| Spark Plugs Replacement | 2012 Kia Soul | $185 |
| Starter Replacement | 2011 Kia Soul | $355 |
| Water Pump Replacement | 2013 Kia Soul | $480 |
| A/C Recharge | 2014 Kia Soul | $175 |
---
Auto Repairs for Popular Vehicles