Get Your Nissan Altima Auto Repair Estimates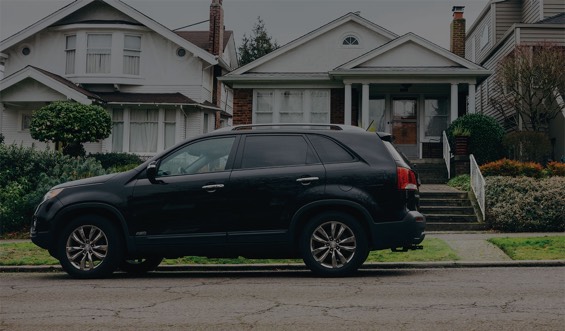 Nissan Altima Auto Repair at Home or Office
The team at Wrench has experience servicing the Nissan Altima and delivering Nissan Altima auto repair estimates. This four-door sedan is popular, and that's why Wrench's on-site service is readily available for this model. The Wrench auto repair team has the expertise to work with the complex systems in the newer models quickly, and our Nissan Altima mobile mechanics come to you, whether you need us, at your home or office. Wrench provides Nissan Altima auto repair estimates, and our mobile mechanics have the tools needed to finish the repair as fast as possible.
Why Choose a Nissan Altima Mobile Mechani2c
Our mobile mechanics at Wrench have extensive experience repairing the Nissan Altima's 182-hp 2.5-liter V-4 or 270-hp 3.5-liter V-6 engine as well as a detailed understanding of the vehicle's braking and navigation systems. Wrench repair technicians can come to wherever you need them, ready to deal with cars that refuse to start thanks to damaged wiring or to fix brake or steering issues, which can be hazardous on the road. When this family sedan breaks down, and a soccer practice or a recital is on the line, the people at Wrench are ready and waiting to help.
What to Expect From a Nissan Altima Service Appointment
In response to a phone call from you, a Wrench Nissan Altima mobile mechanic will come to wherever your car is. On arrival, the Wrench mechanic will make a clear diagnosis of what needs fixing, so you can get back on the road. A Wrench mechanic can come to you in a parking lot or even to your home. Our specialist will take their time and meticulously analyze and strange sounds or behavior coming from your car. When you call us, a member of the Wrench team gathers all your information, including a description of the problem and your location, and we make sure you get exactly the help you need.
At Wrench, we guarantee that the price that we quote for your Nissan Altima repair is the amount that you pay. Because we never add on any hidden fees, and because we offer an additional 12-month or 12,000-mile warranty, the Wrench team gives you peace of mind. When your car dies you might think that the worst has happened but our team can come to you during these dire circumstances and get you back on the road. The Wrench repair team has made a name for themselves by arriving on time, always ready to work when their clients need them the most. Should your car break down on a busy day, in the middle of the week or at night, our Wrench mobile mechanics do what it takes to get it back in working order. Contact Wrench today for Nissan Altima auto repair estimates and get your Nissan Altima taken care of by professionals.
Average Cost of Repairs on the Nissan Alt2ima
Take a look at this repair type and cost table to get an idea of how much you might pay for Wrench Repair to service your Nissan Altima.
| Service | Vehicle | Estimated Price |
| --- | --- | --- |
| Front Brake Repair | 2015 Nissan Altima | $175 |
| Alternator Replacement | 2007 Nissan Altima | $800 |
| Spark Plugs Replacement | 2012 Nissan Altima | $450 |
| Starter Replacement | 2005 Nissan Altima | $485 |
---
Auto Repairs for Popular Vehicles