Get Your Nissan Maxima Auto Repair Estimates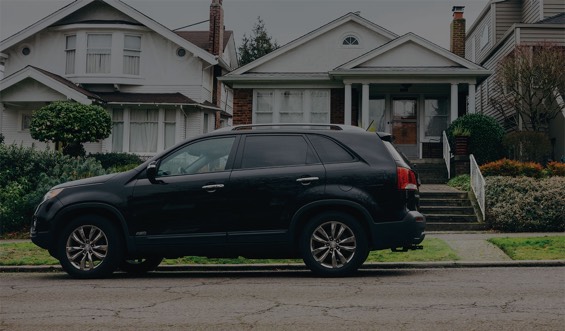 Nissan Maxima Auto Repair at Home or Office
Getting several Nissan Maxima auto repair estimates can take lots of time, and getting your Nissan Maxima to a shop for repair takes even more time. Having it towed takes time and money. Why not call a Nissan Maxima mobile mechanic to take care of it while you are in that important meeting at the office, or hosting a party at home? Wrench's highly trained technicians will come to you at your home or office for your Nissan Maxima auto repair.
Why Choose a Nissan Maxima Mobile Mechanic
Are you a busy single mom? Or are you a hustling entrepreneur? Finding time in your busy lifestyle to have a problem with your Nissan Maxima checked out is almost impossible. But your vehicle is important to every aspect of your life. With all that is riding on your wheels, hiring a Nissan Maxima mobile mechanic would be a wise choice. Calling a professional with the tools and knowledge to make those repairs will give you more time to take care of your crazy day.
When choosing a Nissan Maxima mobile mechanic, Wrench is your full-service shop without the shop. Wrench's professionally trained mobile mechanics are highly skilled and will treat you, the customer with the service you deserve. Our experienced Nissan Maxima mobile mechanics will use the best parts and will treat your ride like it's their own. We will make sure that when you are ready to get back on the road, you will do it with peace of mind that your Nissan Maxima auto repairs were done right.
What to Expect From a Nissan Maxima Service Appointment
Booking an appointment with Wrench is as easy as calling us and giving us an address where your Nissan Maxima is located, either at your home or office. We will then come to you. Our Nissan Maxima mobile mechanic will work on your car in your driveway or the parking lot at work, preventing you from having to find time to get the vehicle to a shop. Whether it's just a simple repair or something complex, our technician has the tools and know-how to do the job on the spot and do it right.
When our friendly qualified Nissan Maxima mobile mechanics visit your home or office, you can be assured that they will be professional. If you're unsure what is wrong with your Nissan Maxima, call Wrench and schedule a diagnostic appointment. During a diagnostic appointment, our technicians will pinpoint the problem so we can create an honest upfront quote; you will not be surprised by hidden charges. If you are in agreement and decide to proceed, then our Nissan Maxima mobile mechanic will proceed with repairs.
Average Cost of Repairs
With Wrench, you will pay the price we quote to you. We want you, our customer to have an idea of how much your Nissan Maxima auto repairs will cost. The cost of your repairs can vary depending on what your car needs. We encourage you to call Wrench, let us see what we can do to get your vehicle back on a smooth road.
| Service | Vehicle | Estimated Price |
| --- | --- | --- |
| Front Brake Repair | 2008 Nissan Maxima | $200 |
| Alternator Replacement | 2007 Nissan Maxima | $645 |
| Spark Plugs Replacement | 2012 Nissan Maxima | $450 |
| Starter Replacement | 2005 Nissan Maxima | $485 |
| Water Pump Replacement | 2010 Nissan Maxima | $480 |
| A/C Recharge | 2014 Nissan Maxima | $150 |
---
Auto Repairs for Popular Vehicles