Get Your Nissan Rogue Auto Repair Estimates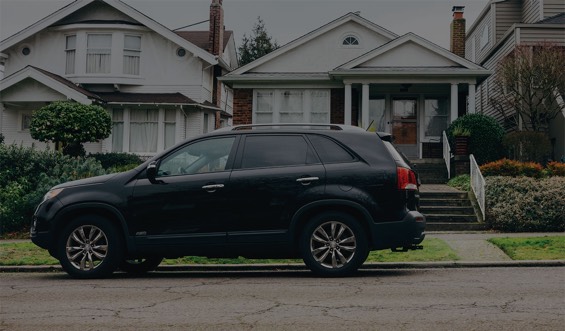 Nissan Rogue Auto Repair at Home or Office
Schedule your Nissan Rogue auto repair estimate or maintenance call with Wrench. We'll service your vehicle after providing an up-front auto repair estimate. Wrench employs top-notch Mobile Mechanics who are certified to work on Nissan Rogues and other makes and models. We're ready to take our business to you. We'll service your vehicle at your home or office. After providing a Nissan Rogue auto repair estimate, we can make all needed auto repairs in a timely manner to get you back on the road as soon as possible. Wrench Mobile Mechanics have the expertise needed to safely and effectively service your Nissan Rogue for an affordable price.
Why Choose a Nissan Rogue Mobile Mechanic?
Wrench employs experienced Mobile Mechanics who make house calls. Our roving service technicians have the skills needed to maintain and repair your Nissan Rogue. They will treat your car or truck just like it was their own. Because we make house calls, you can sit back and relax while we get the work done. Wrench Mobile Mechanics will bring all the tools and equipment needed to service your Nissan Rogue. There's no need to line up an expensive tow or make special arrangements to get to and from the shop when we service your vehicle as you sit back in the comfort of your own home or while you finish a shift at work. With our professional Mobile Mechanics, you can rest assured that your Nissan Rogue is in expert hands.
What to Expect From a Nissan Rogue Service Appointment
To schedule a service appointment for your Nissan Rogue, simply call Wrench or get in touch with us online through our website. We can usually provide our customers with up-front auto repair estimates, but if you aren't sure what's wrong with your car or truck, we can send out a diagnostic professional to determine what your vehicle needs. We'll examine your Nissan Rogue to recommend a care plan. Because we feature a full spectrum of auto repair services, we can provide your vehicle with what it needs to get back on the road.
Nissan Rogue Service Offerings
Wrench's Mobile Mechanics have the skills and experience to service your Nissan Rogue with outstanding care. We offer a full line up of maintenance and repair services such as engine work, heating and cooling, and transmission repairs. We'll even visit to perform routine tasks like tire and oil changes.
Whether you need a thorough tune up for your Nissan Rogue or complex repairs, you can count on the Mobile Mechanics at Wrench to take care of your vehicle with the experience and expertise you deserve. Contact us to set up your convenient home- or office-based service appointment.
Average Cost of Repairs
Wrench offers an average cost table that covers the maintenance and repair services available. Keep in mind that these are average costs. We can provide you with a custom auto repair estimate when we assess your Nissan Rogue. If you have any questions about Wrench pricing, contact us to learn more.
| Service | Vehicle | Estimated Price |
| --- | --- | --- |
| Front Brake Repair | 2015 Nissan Rogue | $199 |
| Alternator Replacement | 2008 Nissan Rogue | $475 |
| Spark Plugs Replacement | 2012 Nissan Rogue | $175 |
| Starter Replacement | 2009 Nissan Rogue | $399 |
| Water Pump Replacement | 2010 Nissan Rogue | $449 |
| A/C Recharge | 2014 Nissan Rogue | $175 |
---
Auto Repairs for Popular Vehicles