Get Your Nissan Versa Auto Repair Estimates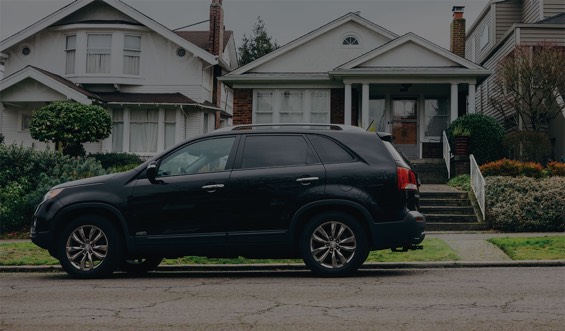 Nissan Versa Auto Repair at Home or Office
Nissan cars have a strong reputation for reliability, but even they can break down occasionally, leaving you scrambling for Nissan Versa auto repair estimates. To minimize the amount of frustration you have to deal with when your car breaks down, why not hire a Nissan Versa mobile mechanic to fix your malfunctioning vehicle? Wrench Mobile Mechanics come to you at your home or office, where they can quickly replace a broken part or perform a diagnostic assessment to work out what's wrong with the car. Read on to find out how you can take the stress out of Nissan Versa auto repair by using Wrench's mobile service.
Why Choose a Nissan Versa Mobile Mechanic
When your Nissan Versa develops a fault, you need to address the problem quickly to avoid disrupting your busy life. However, finding the time to take your vehicle to a garage and arranging to pick it up again later can be tricky when you have a demanding career or personal life. Wrench Mobile Mechanics can come to your home or workplace to repair your Nissan Versa, allowing you to stick to your regular schedule.
All Wrench Nissan Versa Mobile Mechanics are fully trained in repairing Nissan Versa cars. They all pass background checks and receive training in carrying out repairs before we let them serve our clients. All of our mechanics use high-quality parts to guarantee that your repair performs well.
What to Expect from a Nissan Versa Service Appointment
When you contact Wrench to book a Nissan Versa service appointment, you can let us know where you want us to service your car. Whether you want us to work on your car in the parking lot at your work or outside your home, our Mobile Mechanics will be happy to come to the location of your choice. All you need to do is let us know what service you require, whether it's a simple oil change or a replacement part for your Nissan Versa engine.
In some cases, you might not know why your car is no longer performing at its best. Perhaps all you know is that your Nissan Versa is making a strange noise or that it's not handling as you expect. In that case, you can schedule a diagnostic appointment. Our Mobile Mechanics will come to you and assess your Nissan car to find out what the problem is. Wrench will then give you an auto repair estimate. You can review the costs before you let us know whether you want us to go ahead and repair your car. We aim to make our estimates as transparent as possible so you'll understand exactly what you'll need to pay.
Average Cost of Repairs
Every repair is different, which is why the Wrench Mobile Mechanics treat every vehicle with the individual attention it deserves. As a result, the costs of repairs can vary. You can get an idea of how much you can expect to pay by taking a look at the table below.
| Service | Vehicle | Estimated Price |
| --- | --- | --- |
| Front Brake Repair | 2015 Nissan Versa | $225 |
| Alternator Replacement | 2007 Nissan Versa | $535 |
| Spark Plugs Replacement | 2012 Nissan Versa | $285 |
| Starter Replacement | 2008 Nissan Versa | $440 |
| Water Pump Replacement | 2010 Nissan Versa | $315 |
| A/C Recharge | 2014 Nissan Versa | $150 |
---
Auto Repairs for Popular Vehicles