Get Your Ram 2500 Auto Repair Estimates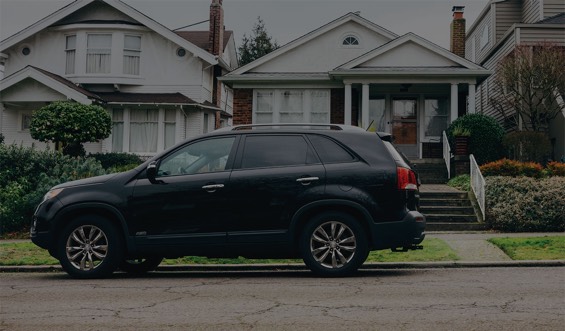 Ram 2500 Auto Repair at Home or Office
You put a lot of trust into your Ram 2500, so when it's in need of auto repair or maintenance estimates, you'll want to trust Wrench. With Wrench, you'll experience a full service Ram 2500 auto repair shop without making a trek to the shop, because the shop comes to you. Tell us at Wrench what's going on with your Ram 2500 and we will provide a comprehensive Ram 2500 auto repair estimate. Give us the go-ahead to perform the work, and our thoroughly trained Ram 2500 mobile mechanics will come to you at your home or office and complete the repairs right there in your driveway or office parking lot. What could be simpler?
Why Choose a Ram 2500 Mobile Mechanic
You chose your Ram 2500 for its reliable dependability, so why not trust your mobile mechanic for the same reason? Getting an auto repair or regular maintenance estimate is easy. Simply call, book online, or download our app and tell us a bit about what's going on. Wrench will provide a fair, competitive quote for the work you need done. If you're not sure what that knocking or pinging sound is, or where that leak all over your driveway is coming from, no problem. Call Wrench to book a diagnostic appointment and let a highly skilled Wrench mobile mechanic pinpoint the problem. Once you approve the quote, a trained professional mobile mechanic will come to your home or office with all parts and tools needed and do the work. You won't have to rearrange your schedule to accommodate unforeseen complications in your day. Don't worry about shuffling your work meetings around or disappointing that lunch date you've had to postpone twice already. Our fully functioning and fully supplied auto repair shop comes to you, complete with a fully screened and trained professional mobile mechanic. You may think you have to pay extra for this convenience, but you don't.
What to Expect from a Ram 2500 Service Appointment
Once you've scheduled a Wrench mobile mechanic to come to your home or office and complete your Ram 2500 repairs or maintenance, your job is done. You can rest assured that your Ram 2500 is in competent, qualified hands, and our Wrench mobile mechanics will treat your Ram 2500 as if it were their own. Your service quote includes an upfront account of the cost of parts and labor, and we do our best to provide you with an estimated service time for your work. No more waiting in a hot, loud auto mechanic shop tapping your foot as you rue the time wasted out of your day. Go about your schedule in your home or office, knowing your Ram 2500 is in capable skilled hands. You're welcome to check in on the work, but if you can't be there for your maintenance or repairs, that's fine too. Simply leave your keys for your mobile mechanic. Most work on your Ram 2500 is also under Wrench warranty for 12 months or 12,000 miles from the completion of your service. Place your trust in Wrench mobile mechanics, because your Ram 2500 deserves it.
| Service | Vehicle | Estimated Price |
| --- | --- | --- |
| Front Brake Repair | 2010 Dodge Ram 2500 | $285 |
| Alternator Replacement | 2007 Dodge Ram 2500 | $495 |
| Spark Plugs Replacement | 2008 Dodge Ram 2500 | $435 |
| Starter Replacement | 2009 Dodge Ram 2500 | $410 |
| Water Pump Replacement | 2005 Dodge Ram 2500 | $685 |
| A/C Recharge | 2006 Dodge Ram 2500 | $175 |
---
Auto Repairs for Popular Vehicles