Get Your Subaru Forester Auto Repair Estimates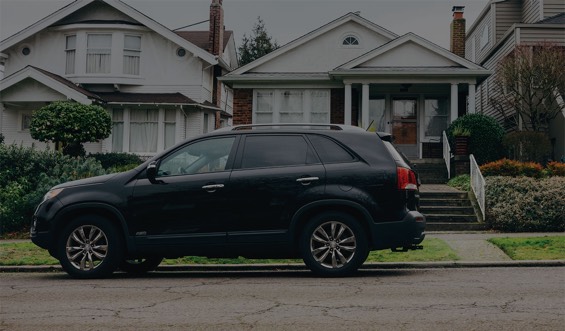 Subaru Forester Auto Repair at Home or Office
When considering where to get auto repair estimates for your Subaru Forester, one of the chief things to consider of course is time. How far away is the service station? How long will it take you to drop it off? How will you get around all day and how long will it take to pick it up? All these seemingly small things can quickly add up and take up hours of your time. However with Wrench, our Subaru Forrester mobile mechanics will come right to you, whether you're at your home or office, and provide Subaru Forester auto repairs in your driveway or office parking space. This means you can avoid all those potential hassles and headaches and have more time to enjoy yourself. Feel free to contact Wrench for a Subaru Forester auto repair estimate today.
Why choose a Wrench Subaru Forester Auto Mechanic?
Oftentimes it seems as if there simply aren't enough hours in the day. With our Subaru Forrester mobile auto mechanics you will avoid the hassle of taking your vehicle to the shop, finding a ride from the shop, and then coming back later to pick up your car. With Wrench all you have to do is sit back and let our highly trained Subaru Forester mobile mechanics do all the work. We will come right to your home or office and take care of everything right on the spot.
You can rest assured that you will receive world-class service. All of our skilled mobile mechanics are highly trained in servicing and repairing Subaru vehicles. We will only ever use high-quality parts, so you can be sure that your car will be safe and reliable for many years to come.
What to expect From a Wrench Service Call
You can book a Subaru Forrester appointment at either your home or office. Simply let us know the address you want us to come to, and we will send over one of our highly qualified Wrench mobile mechanics. When you book an appointment, Wrench will provide an accurate no obligation quote so you know exactly what the repairs will cost. If you agree with the price the technician will move forward with the repair.
All of our technicians are highly experienced and trained to deal with anything that might come up with your vehicle. We perform extensive background checks and reliability tests before we hire our mobile mechanics. So you know that you're getting the best. You can also rest assured knowing that our services are covered by our 12 month/12,000 mile warranty.
Average cost of repairs
At Wrench we are committed to open and honest pricing. The price on the quote is the price you pay. No extra service fees or unexpected price adjustments. What you see it what you get.
Depending on what your vehicle's maintenance or service needs are, the price can of course vary. However we have included a table of common repairs required by Subaru Foresters and the average cost of each.
| Service | Vehicle | Estimated Price |
| --- | --- | --- |
| Front Brake Repair | 2015 Subaru Forester | $175 |
| Alternator Replacement | 2007 Subaru Forester | $349 |
| Spark Plugs Replacement | 2012 Subaru Forester | $219 |
| Starter Replacement | 2005 Subaru Forester | $349 |
| Water Pump Replacement | 2010 Subaru Forester | $550 |
| A/C Recharge | 2014 Subaru Forester | $150 |
---
Auto Repairs for Popular Vehicles