Get Your Toyota Camry Auto Repair Estimates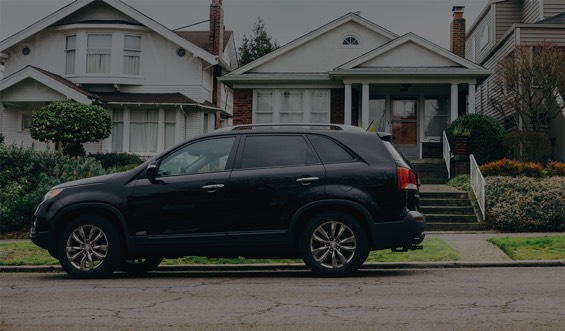 Toyota Camry Auto Repair at Home or Office
Your Toyota Camry is a reliable vehicle, so you want reliable auto repair estimates from a reliable car repair company that you can trust. Wrench mobile mechanics provide transparent pricing, and can come to you either at your home or office. Nearly 80 percent of your Toyota Camry's auto repairs don't necessarily have to be done at an automotive repair shop. The mobile mechanics at Wrench can do your Toyota Camry maintenance or repairs where you live or work.
Why Choose a Toyota Camry Mobile Mechanic
If you're a busy professional, then you often don't have the time to shop around for a mechanic. Or worse, the mechanic that you trust could be booked up for a week when you need your car fixed and running at peak efficiency by tomorrow. Our Wrench mobile mechanics can also do diagnostic work so you can figure out what's wrong with your Toyota Camry even if you are unable to pinpoint the problem. Wrench mechanics have over 5 years of experience and have a proven track record for quality work and great customer service.
The very satisfied customers at Yelp, where Wrench averages a stratospheric 4.5 stars, have noted the advantages of choosing their mobile mechanics. One customer exclaimed that Wrench was amazing. He noted that not many mechanics are around during the weekend and with Wrench mobile mechanics you have an advantage of scheduling the work when it's convenient for you. He was also thankful for not having to go to a dealership and sit around all day.
What to Expect from a Toyota Camry Service Appointment
Wrench mobile mechanics are here to serve you either at your home or your place of business. You can contact a Wrench mobile mechanic either by phone or by installing our app. You can even get a quote for our services through our website. There are a large range of services that can be performed on your Toyota Camry at either your home or office. Everything from brakes and traction control, diagnostic work, heating and air conditioning to many other services are available.
Many satisfied customers love the professionalism of the Wrench mobile mechanics. One satisfied customer, who gave Wrench five stars, noted that scheduling with the Wrench mobile mechanic was easy. The happy client added that he showed up early and even alerted her by text when he was en route and when he arrived.
Average Cost of Repairs
We are committed to transparent pricing at Wrench. Costs, of course, vary depending on the kind of work your car needs and the pricing for specific parts. That's the reason Wrench offers fixed quotes. To give you an idea of how much you can expect to pay for Toyota Camry auto repair, take a look at this table of average costs and repair types.
| Service | Vehicle | Estimated Price |
| --- | --- | --- |
| Front Brake Repair | 2015 Toyota Camry | $175 |
| Alternator Replacement | 2007 Toyota Camry | $799 |
| Spark Plugs Replacement | 2012 Toyota Camry | $275 |
| Starter Replacement | 2005 Toyota Camry | $310 |
| Water Pump Replacement | 2010 Toyota Camry | $525 |
| A/C Recharge | 2014 Toyota Camry | $150 |
---
Auto Repairs for Popular Vehicles