Get Your Toyota Highlander Auto Repair Estimates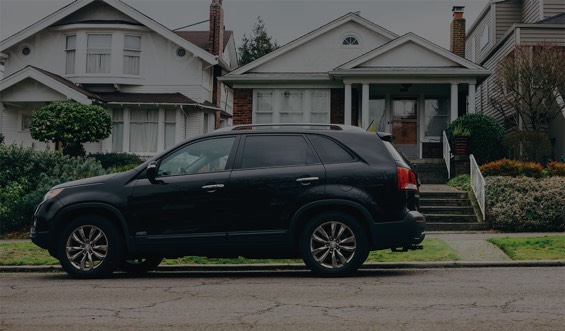 Toyota Highlander
The experts at Wrench have years of experience fixing your average modern SUV and giving clients fair estimates and repairs on models like the Toyota Highlander. This team is familiar with trucks and other vehicles, and they have an understanding of how to keep your truck, sedan or SUV working. Wrench offers Toyota Highlander auto repair estimates and Toyota Highlander auto repair to you where and when you need it most. They can come to your office or home with an accurate and fair quote, and complete repairs where you are. Wrench knows that over time SUVs can deal with the added wear and tear of constant use. To combat and fix this damage, Wrench delivers Toyota Highlander mobile mechanic services and tune-ups for Toyota Highlander and other sports utility vehicles.
Why Choose a Toyota Highlander Mobile Mechanic?
As highly trained mechanics, the Wrench team is prepared and stocked with the tools to provide Toyota Highlander auto repair in your driveway or office parking lot. The Wrench experts will use their detailed knowledge of the Toyota Highlander's breaking system and engine to optimize your road performance, making the SUV more safe and reliable. Also, the Wrench team can handle issues with the suspension and accelerator so your SUV will perform at its best while you are on the freeway. These SUV experts pride themselves in their mobility and being able to perform maintenance or repairs at your home or office, saving you a trip to an auto mechanic shop.
What to Expect From a Toyota Highlander Service Appointment
All of the Wrench Toyota Highlander mobile mechanics are committed to getting you back on the road. In most cases, Wrench will give you a quick fixed quote and arrive at the address or area you provide, ready to address a mechanical emergency. The wrench team can run a quick diagnostic on your Toyota Highlanders systems, and are armed with the know-how and materials to fix many issues on the spot. After the inspection, the mobile mechanic will work to get your car back on the road.
At Wrench, they guarantee the price you are quoted on your Toyota Highlander auto repair is what you pay. They won't add any hidden fees and give you an additional 12 month or 12,000-mile warranty on the repair. Wrench has built a reputation based on reaching clients when they are in need in a timely fashion and delivering top notch service along with competitive pricing.
The Toyota Highlander is a vehicle that is relied on by families and entrepreneurs alike, which is why the Wrench mobile mechanics take pride in getting them up and running. Should the worst happen during your busy day and you need help with your Toyota Highlander, contact Wrench for a fair Toyota Highlander repair estimate.
Average Cost of Repairs
Take a look at this repair type and cost table and find out what you can expect to pay to have Wrench fix your Toyota Highlander.
---
Auto Repairs for Popular Vehicles