Get Your Toyota Prius Auto Repair Estimates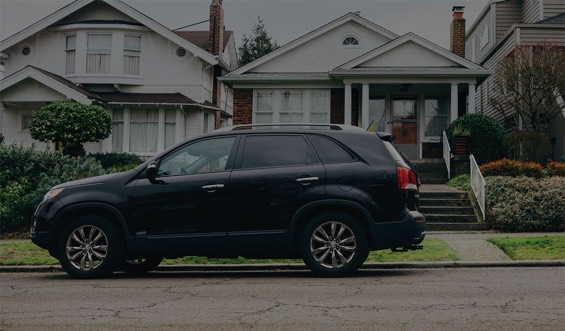 Toyota Prius Auto Repair at Home or Office
Wrench offers Toyota Prius auto repair estimates and Toyota Prius auto repair to you at the time and place you need them the most. The mobile mechanics at Wrench are well-versed in repairing your Prius. Our experts know cars well, and they understand the urgency clients feel when their vehicle isn't working. One of our mechanics will come to you at your home or office, armed with the tools need to get the job done. Wrench knows that over time even a Toyota Prius faces some wear, so Wrench mobile mechanics deliver tune-ups and oil changes for your Toyota Prius, as well as a wide array of other repairs.
Why Choose a Toyota Prius Mobile Mechanic?
Our trained Wrench mechanic team is prepared and equipped with the right tools to handle your Toyota Prius auto repair issues at your driveway or office parking lot. Our Wrench mechanic experts will put their knowledge of the Toyota Prius' engine and braking system to use in order to optimize your vehicle's performance, making your hybrid safer and more reliable. With a mobile mechanic, you have an expert ready to fix your car at a parking lot or your garage instead of having to wait for a tow truck. The Wrench team can also deal with issues involving your accelerator and suspension so your hybrid enjoys better performance. Wrench's expert mechanics are able to reach you when and where they are needed most, and they perform maintenance or repairs at your home or office, saving you time and money on traveling to a garage.
What to Expect From a Toyota Prius Service Appointment
Each Wrench Toyota Prius mobile mechanic is committed to putting your vehicle back on the road. When you call, Wrench gives you a quick fixed quote on the repair and comes to the address that you give us geared up to handle the issue. At Wrench, we can run a quick check on your Toyota Prius' systems, and we're equipped with the experience and tools needed to handle the problem on the spot. Once we have inspected the vehicle, the Wrench mobile mechanic figures out how to get you back on the road. The mechanic repairs your car right there and looks for any issues that might turn into major problems in the future.
Wrench guarantees that the price you are quoted on your Toyota Prius auto repair when you call is what you will actually pay. No hidden fees are added to your bill, and Wrench gives you an additional 12-month or 12,000-mile warranty on the repair. Wrench's reputation is built on reaching clients with mobile mechanics when they are needed as quickly as possible and by providing excellent service and competitive pricing. Contact Wrench for a fair Toyota Prius repair estimate so you can get back to living.
Average Cost of Repairs
Check out this repair type and cost table to see what you can expect to pay to have Wrench fix your Toyota Prius.
---
Auto Repairs for Popular Vehicles