Get Your Toyota RAV4 Auto Repair Estimates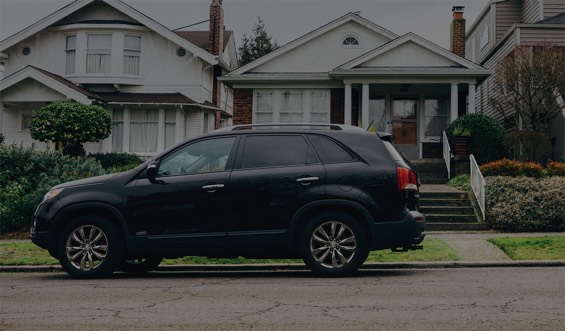 Toyota RAV4 Auto Repair at Home or Office
At Wrench, we offer Toyota RAV4 auto repair estimates and Toyota RAV4 auto repair wherever and whenever you need our services. Our expert mechanics at Wrench have been fixing mid-size crossover SUVs like the Toyota RAV4, delivering every client fair estimates and guaranteed repairs. Wrench mobile mechanics are familiar with all kinds of vehicles, and we know exactly what it takes to keep a truck, sedan or mid-size crossover SUV on the road. Our mechanics will come to you at your office or home with the tools needed to get you up and going at the price you are quoted. Wrench understands that over time mid-size crossover SUVs have to deal with a lot of wear and tear. To handle this damage, Wrench provides mobile mechanic services for your Toyota RAV4 and other vehicles.
Why Choose a Toyota RAV4 Mobile Mechanic?
At Wrench, each of our expert mechanics is prepared with the tools and knowledge to offer Toyota RAV4 auto repair services to you in your office parking lot or home driveway. Our mechanics will put the knowledge of the Toyota RAV4's suspension, starter and breaking system to use in order to target potential problems, ensuring the safety of your mid-size crossover SUV. Additionally, the Wrench mechanic team can deal with engine and accelerator problems in your Toyota RAV4 in order to improve its performance on the road. Our mid-size crossover SUV mobile mechanics take pride in being thorough, quick and able to perform repairs at your office or home, so you don't have to get your car to a mechanic's garage.
What to Expect From a Toyota RAV4 Service Appointment
Each one of the Wrench Toyota RAV4 mobile mechanics is dedicated to precise and pleasant services. Wrench will provide you with a quick fixed quote and a mobile mechanic will come to the location that you provide prepared to deal with your mechanical emergency. At Wrench, we are able to conduct quick and thorough diagnostic checks on your Toyota RAV4's systems, and we are armed with the expertise, tools, and materials to repair problems right away. Once everything is inspected, the mobile mechanic will work hard to get your car running.
Wrench guarantees the price that you are quoted for your Toyota RAV4 auto repair initially is the price you will pay. You won't have to worry about any hidden fees, and Wrench will give you an additional 12 month or 12,000-mile warranty on your repair. Wrench has a reputation built on providing quality services where you need them at a fair rate
The Toyota RAV4 is a reliable family vehicle, and Wrench mobile mechanics take pride in keeping them primed and working. If your vehicle should break down during the day and you need assistance with your Toyota RAV4, reach out to Wrench for a fair Toyota RAV4 repair estimate.
Average Cost of Repairs
Have a look at this repair type and cost table and learn about what you can expect to pay to have Wrench fix your Toyota RAV4.
---
Auto Repairs for Popular Vehicles