Get Your Toyota Tacoma Auto Repair Estimates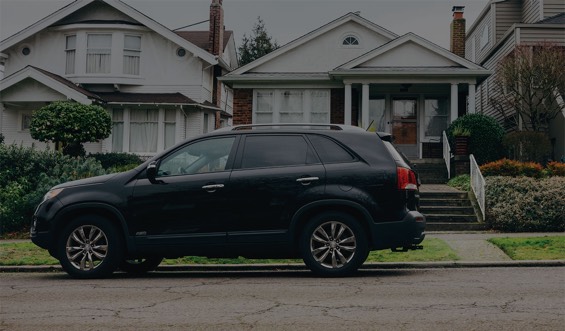 Toyota Tacoma Auto Repair at Home or Office
If you have a problem with your car, call on us at Wrench to get Toyota Tacoma auto repair estimates that can help you get your car back to the condition you need it in. Your vehicle is the way you and your family get to all of the places that you want (and need) to go. You don't have time to run to the auto repair shop and get it fixed, because you have other, better things to do. That's why Wrench has made Toyota Tacoma auto repair easier than you can imagine. Our Toyota Tacoma Mobile Mechanics come to you at home or office, and provide your Toyota Tacoma auto repair right there.
Why Choose a Toyota Tacoma Mobile Mechanic?
So why would you choose a mobile mechanic over a traditional mechanic? Well, reason no. 1 is that we come to you, wherever you are, rather than you needing to come to us. When you schedule an appointment with us, you tell us where to come instead of having to show up at our shop. Wrench gets an auto repair quote to you as quickly as possible. What's really great is the Mobile Mechanic who comes to you is a trained mechanic who can get the job done as soon as you give the okay.
What to Expect from a Toyota Tacoma Service Appointment
When you call us, we give you a repair quote. You give us the address of your home or office, and once we have the quote ready, we send it to you. When you give us the okay, our Mobile Mechanics get started on the repair. Your appointment takes place entirely on location, in your driveway or even at your parking space at work. Wrench Mobile Mechanics can take care of minor repairs and maintenance for your vehicle, and they can repair more advanced problems with your engine or transmission.
Why Choose Wrench For Your Toyota Tacoma Repairs?
Our entire team is trained and ready to provide whatever services you need. They're friendly, helpful, punctual and knowledgeable, so you can trust you're always getting the absolute best in the way of auto repair services. With Wrench, you never spend more than you have to on repairs, and always feel confident that you're getting exactly what your vehicle needs, and nothing more. Some mechanics will try to upsell you or sell you things you don't need, but the Mobile Mechanics with Wrench don't do that. When we quote you a price, that's the price that you pay. Period. You don't have the time or money for someone that wants to use you as a way to get more money, and our mechanics never will do that.
Even better, our Mobile Mechanics are also certified to work on any and all of your other vehicles. Just give them a call to schedule your next appointment for your Toyota Tacoma or any other vehicle in your household.
Average Cost of Repairs
---
Auto Repairs for Popular Vehicles