Get Your Toyota Auto Repair Estimates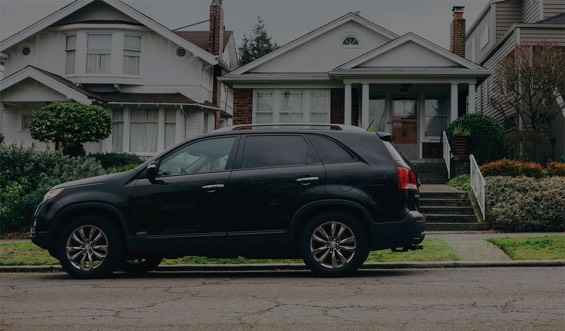 Wrench Mobile Mechanics for Toyota
When you need Toyota auto repair quotes, think about what each maintenance company brings to the table. Wrench mobile mechanics come to you to complete your Toyota auto repair or service. You can wait hours at the dealer or repair shop, but our Toyota mobile mechanics can perform the services on your sedan, truck, and SUV at your home or office location. That's right. We come to you. That makes life easier and allows you to get things done while your Camry, RAV4, or other Toyota model is being repaired. For the latest Toyota auto repair estimates, call Wrench today.
Why Choose a Toyota Mobile Mechanic?
If you work full time and keep your free time jam-packed with social events, it's tough to give that up to take care of your Toyota auto repairs. Maybe you had time to work on your car in the past. However, it probably isn't worth your time and effort when a Wrench mobile mechanic will do the job quickly and efficiently so that you can be productive at work or home. Alternatively, you can spend time with your family or complete household projects while your car is being repaired in your driveway.
Choose Wrench, and you'll get a mobile mechanic who has passed a full background check. In addition, our highly-trained technicians are experienced in performing all our services on your Toyota model. They use quality parts from manufacturer-approved OEMs to get your car running in optimal condition.
Types of Service and Repair with Toyota
We offer a wide array of services, including tune-ups, brake and traction control work, and heating and cooling repairs. Whatever you need to be done, you can count on Wrench to provide competent service at an affordable price. Whether you need an oil change, HVAC services or powertrain work, count on Wrench mobile mechanics to get your Toyota running in top form. Visit wrench.com to search for a full listing of Toyota services by model.
What to Expect From a Toyota Service Appointment
It doesn't matter if your Toyota is inoperable or just needs new spark plugs. Wrench mobile mechanics will perform the auto repairs in a courteous and professional way. When you call Wrench and get an auto repair quote, that's the price you'll pay for the service. If you aren't sure what's wrong, we'll set up a diagnostic appointment and send a mechanic to your preferred home or office location. At that time, he or she will diagnose the problem quickly. Wrench will then provide an accurate quote for the repairs to your Toyota. The technician will perform the work only after you agree to the estimate.
When you book an appointment for your Toyota, you simply tell us where to come. We'll do the work at your home or office; all we need is an address. Say goodbye to days lost waiting in the repair shop and the last-minute rush to get a ride to and from the garage.
How to Schedule An Appointment With Wrench
Schedule an appointment online via our website, or call our customer service team today. Send emails to hello@wrench.com.
---
Auto Repairs for Popular Vehicles